The Other Minds Podcast features interviews with some of today's leading composers and performers of new and experimental music. Produced by Other Minds and hosted by members of the Other Minds staff, each episode delves into the creative process of musicians from around the world to provide a context for some of the most innovative music being created today. Special episodes cover specific topics of interest in contemporary music and artistic projects.
Episode 9: Lars Petter Hagen, Musical Memory
Lars Petter Hagen is a Norwegian composer whose music concerns memory and our relationship with the past. We talk about memory in his orchestra piece Gestern, inspired by Stefan Zweig's 1934 memoir Die Welt von Gestern – Erinnerungen eines Europäers, his string quartet Transfiguration 4, and his Ingmar Bergman-inspired piece Seven Studies in Sadness. We also discuss his new role as Director of the Bergen International Festival.
Photo by Victoria Stevens.
Episode 8: Lauren Newton, Vocal Adventures in Free Improvisation
Lauren Newton has gained recognition in both the jazz and avant-garde music scenes through her vocal practice expanding her range of voice techniques without using words, focusing primarily on vocal expression. In the episode, we talk about her collaborations with French bassist Joëlle Léandre in anticipation of their performance together at OM 26, as well as recent collaborations with pianist Myra Melford. We also discuss her new book, VOCAL Adventures: Free Improvisation in Sound, Space, Spirit and Song.
Photo by Koho Mori.
Episode 7: Charles Amirkhanian, Ratchet Attach It Attach Ratchet It
A very special guest! Other Minds Executive and Artistic Director Charles Amirkhanian joins the podcast to talk about his piece Ratchet Attach It for ten percussionists. We cover Amirkhanian's early years in Fresno as a budding percussionist influenced by Cage, Harrison, Hovhaness, and Cowell, his time in the Fresno State marching band, his lifelong fascination with the ratchet, and his interest in piano rolls. Stick around for the Nick Cannon reference!
Photo by Joseph Bohigian.
Episode 6: Theresa Wong, Timbral Merging
Theresa Wong is a composer, cellist, and vocalist active at the intersection of improvisation, composition, and the synergy of multiple disciplines. On the podcast, we discuss the importance of physicality in her performance and composition. We also talk about her use of just intonation in her string and vocal writing. Finally, Theresa talks about her new album for cello and voice, Practicing Sands, with focuses on microphone usage, merging the timbres of her cello and voice, and the imprint of genetic memory on her music.
Photo by Andria Lo.
Episode 5: Hanna Hartman, You're Hearing a Different World Than I Do
Hanna Hartman is ​​a Swedish soundartist, composer, and performer based in Berlin. Hartman creates compositions that are exclusively made up from authentic sounds taken out of their original context which she has recorded around the world. Topics covered include her experiences at the Electronic Music Studio in Stockholm and in radio, including her work CRUSH, commissioned by Sveriges Radio. We also discuss her live performance practice featuring close amplification of objects and high powered magnets.
Photo by Göran Gnaudschun.
Episode 4: Kui Dong, Music and Belonging
Kui Dong is a composer whose work spans diverse genres including ballet, orchestra, chamber works, chorus, electro-acoustic music, film scores, multi-media art, and improvisation. On the podcast, we discuss her opera-in-progress Hutong and the presence of diaspora identity in her music. We also talk about her piece for four percussionists on two moving marimbas Scattered Ladder, which will be performed at OM 26.
Photo by Duo Huang.
Episode 3: Raven Chacon, Music and Place
Raven Chacon is a composer, performer, and installation artist awarded the 2022 Pulitzer Prize for Music. We talk about the importance of place and location in his music, which is often written to be performed outdoors. We also discuss his interest in graphic notation and the expectations of representing one's culture in art. Finally, Chacon talks about his recent collaboration with experimental composer, sonic architect, performance artist, and visual media artist Guillermo Galindo, which will be featured at Other Minds Festival 26.
Photo by Jamie Drummond.
Episode 2: Mari Kimura, Is a dog toy an instrument?
Mari Kimura is a violinist, composer, and leading figure in interactive computer music. She developed a motion sensor system called MUGIC® which tracks her hand movements as she plays her violin. We discuss her own performances with the MUGIC® sensor in her piece Rossby Waving. We also talk about her MUGIC® collaborations with Ensemble Decipher and percussionist Aiyun Huang, as well as the sensor's life in other composers' and artists' works.
Photo by Brandon Rolle.
Episode 1: Dominic Murcott, Hells Bells!
Dominic Murcott is a composer, percussionist, curator, and educator based in London. His background as a percussionist and performing in bands has had a deep influence on both his creative work and his research. We talk about his longtime interest in the music of Conlon Nancarrow and his solo percussion arrangement of Nancarrow's Piece for Tape. We also discuss his monumental percussion work The Harmonic Canon, written for a half-ton custom-made bell designed by sculptor Marcus Vergette using Finite Element Analysis, a type of structural analysis that determines the vibration patterns of the bell.
Photo courtesy of Dominic Murcott.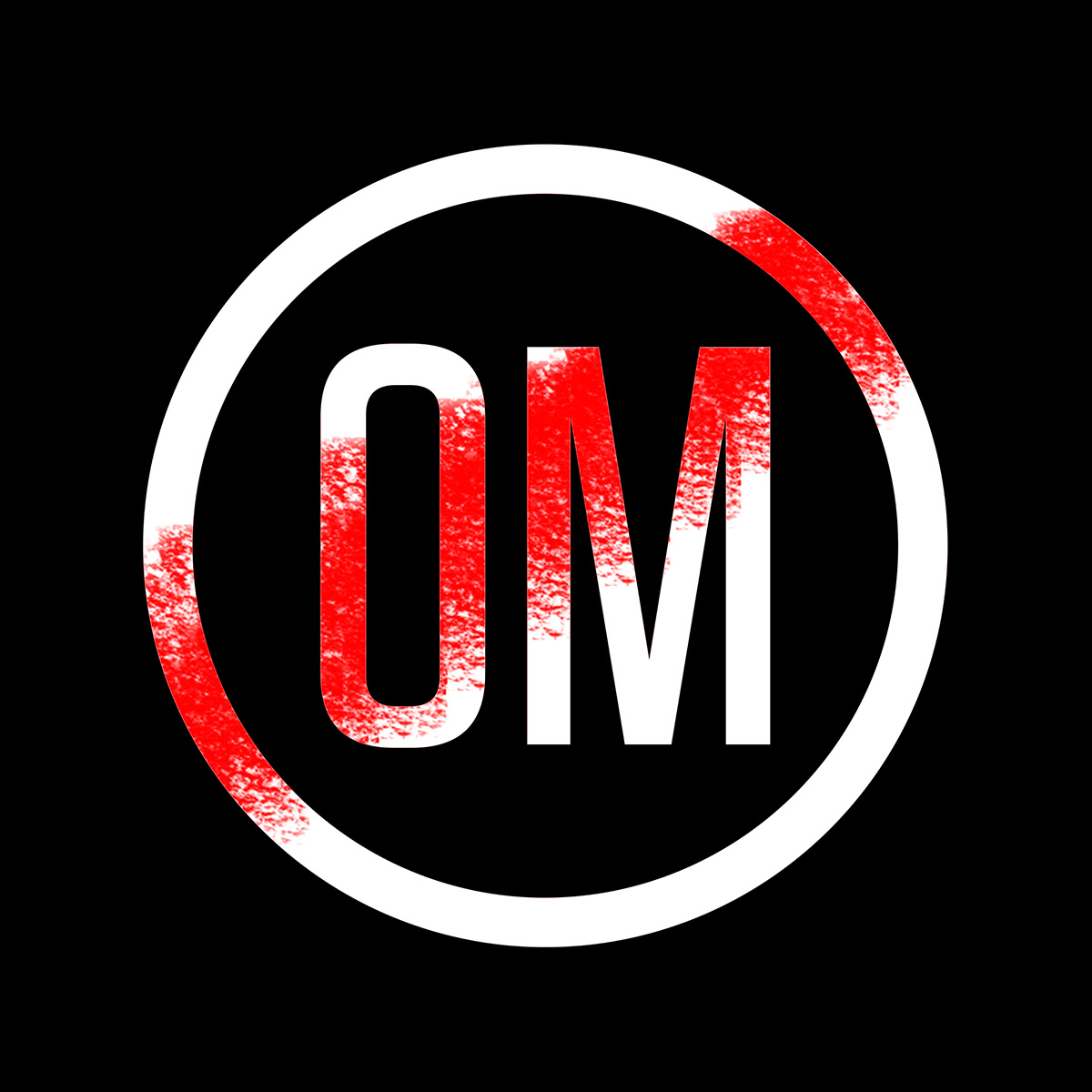 The Other Minds Podcast features interviews with some of today's leading composers and performers of new and experimental music. The podcast is produced by Other Minds in San Francisco, which hosts concerts, a record label, a weekly radio program, an archive, and a yearly festival of contemporary music. Season 1 of the podcast features interviews hosted by Joseph Bohigian with the composers featured on our 26th Festival, which will be held on October 13-15, 2022 at the Great Star Theater in San Francisco, California.