Since January 2005, Music From Other Minds has presented new and unusual music by innovative composers and performers from around the world. Produced weekly for KALW 91.7 FM San Francisco by Charles Amirkhanian and the Other Minds staff, and aired at 8pm every Sunday, Music From Other Minds aims to open up radio listeners to experimental classical work by living and recent composers. We bring you the latest in contemporary music from around the world, and some glimpses into the past, to give a context for today's music.
Next: Program 764
OM Records Recent and Upcoming Releases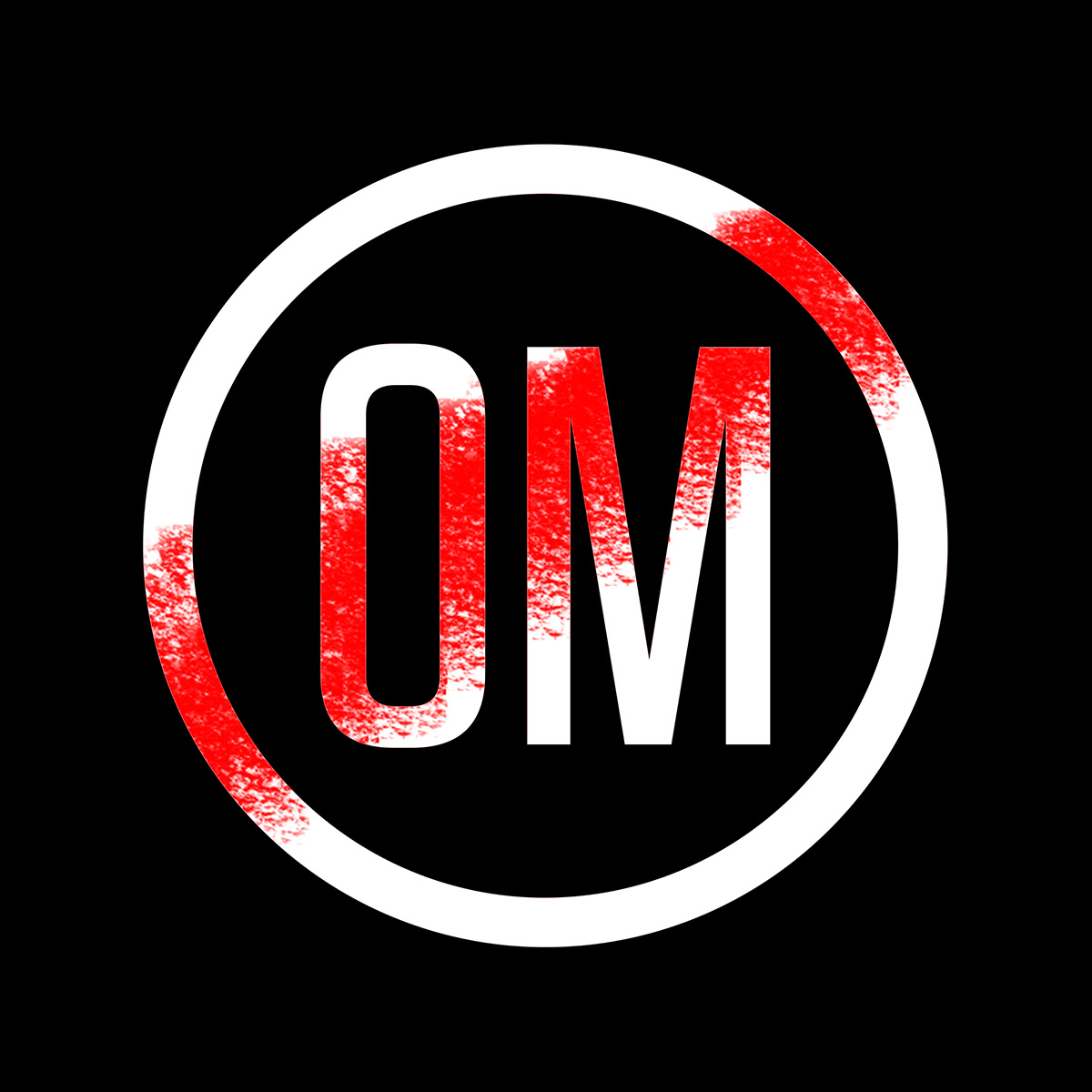 KALW Broadcast: December 10, 2023
Host: Joseph Bohigian
This program features recently released music from Other Minds Records by Thollem/Terry Riley/Nels Cline, Samuel Adams, Tom Bickley, Senso di Voce and Henry Birdsey, and Joseph Bohigian, as well as a sneak preview of what's in store for the label in 2024 with music by Karen Power, Joëlle Léandre and Lauren Newton, and Thea Farhadian.
Program 763: Three Generations of Armenian American Composers
This week on Music from Other Minds, three generations of Armenian American composers. The Water Has Found Its Crack, a new album by Joseph Bohigian, includes three pieces composed while living in Armenia. Rerooted is for string quartet and voices speaking of tragedy and survival: people whose ancestors fled the 1915 genocide and settled in Syria, now fleeing the civil war there and returning to Armenia. Charles Amirkhanian visited Armenia in 1994 (then newly-independent from the former Soviet Union) with his father. He recorded music, interviews, and soundscapes and used those recordings to make Miatsoom (Reunion), an audio journal and homage to his Armenian heritage. Alan Hovhaness is the best known and most prolific of Armenian American composers, having written over 500 pieces of music, including 67 symphonies. His music combines Asian and Armenian influences with a mystical reverence of nature. We'll hear samples of his symphonic and piano music.
Program 762: Composers and Performers, Community Volume I
This program by special guest host Zachary James Watkins features music by living composers who are also performers. From Watkins: "I believe this combination can yield engaged and intimate musical inventions. This is the first volume of what I hope to be a series featuring new music by artists who inspire." Included are selections from Madison Greenstone's album Resonance Studies in Ecstatic Consciousness, Lori Goldston and Torben Ulrich's album Oakland Moments, and Laura Ortman's album Smoke Rings Shimmers Endless Blur.
Program 761: Morton Subotnick, Don Buchla, Suzanne Ciani, Sarah Belle-Reid, and Neil Rolnick
Much of Neil Rolnick's music employs computer with live performance. We'll hear two examples: Oceans Eat Cities uses data projecting rising sea levels with string quartet; and Lockdown Fantasies for computer and piano, which will be performed at the upcoming Other Minds Festival. Electronic music pioneer Morton Subotnick will also perform at the Festival. This program features the early classic A Sky of Cloudless Sulphur and an example of Subotnick's "ghost electronics" accompanying the Juilliard String Quartet. It's been 60 years since Don Buchla designed his first electronic music modules for the San Francisco Tape Music Center. A tribute to Buchla's genius features music by Suzanne Ciani, Todd Barton, Laura Naukkarinen, and Sarah Belle-Reid. The program concludes with a short digestif with the hurdy-gurdy/percussion duo of Matthia Loibner and Lucas Niggli.
Program 760: OM Podcast Sampler 2023
On this Music from Other Minds, Joseph Bohigian shares a sampling of his interviews on the Other Minds Podcast with the composers visiting San Francisco for Other Minds Festival 27, November 14-19, 2023 at the Taube Atrium Theater and Gray Area. The program includes excerpts of interviews with Eivind Buene, Linda Bouchard, Neil Rolnick, Artur Avanesov, Carl Stone, Bora Yoon, Joshue Ott, Mary Kouyoumdjian, and Morton Subotnick.
Program 759: Luca Francesconi and Luciano Berio
On this program we go back to the years between 1986 and 1997 with two Italian composers, student and teacher: Luca Francesconi and Luciano Berio. Francesconi, born in 1956, studied with both Karlheinz Stockhausen and Luciano Berio in the early 1980s. While working as an assistant to Berio, Francesconi was also interested in jazz and the music of other cultures, which influences much of his music. Luciano Berio, who died in 2002, was one of the leading young composers to emerge after World War II, along with Karlheinz Stockhausen in Germany and Pierre Boulez and Iannis Xenakis in Paris.
Program 758: Multitudes of Minimal Music
On this Music from Other Minds, Liam Herb played works pushing boundaries of minimal music. Featured on the program, Vanishing Points (1985-1988) and A Capella (1990-1997) by John McGuire, selections from Korean composer and multi-instrumentalist Park Jiha's 2022 release The Gleam, Flips (2022) by Alvin Lucier, and three sculptural compositions from 2019 by Ellen Arkbro. Tune in for works of music exemplifying beautiful singularity, oftentimes derived from highly complex processes and techniques.
Program 757: New Releases
This program features music released so far in 2023 by John Luther Adams, Joshua Marquez, Tom Bickley, Marc-André Hamelin, Mirna Lekić, and Doug Bielmeier, followed by a tribute to the people of Artsakh, also known as Nagorno-Karabakh, who were forced to flee their homes and are now living as refugees in the Republic of Armenia following an invasion of the region by Azerbaijan on September 19, 2023, featuring music by Hovik Sardaryan and Joseph Bohigian.
Program 756: La Monte Young's The Well-Tuned Piano
La Monte Young's reputation is probably better known than his music. His early explorations in drone music, his Fluxus text scores, and his pioneering minimalist performances established him as a prominent figure in the New York avant-garde of the 1960s. He is also a music theorist and has written extensively about his ideas of just intonation. But little of his music has been recorded, and what has tends to be out of print and difficult to find. La Monte Young turns 88 in October, and to mark the occasion Ed Herrmann present excerpts from Young's six hour magnum opus, The Well-Tuned Piano.
Program 755: Other Minds Live!
On this special edition of Music from Other Minds, Liam Herb plays live recordings from Other Minds events. Tune in to hear works by Wendy Reid, Hanna Hartman, Ivan Wyschnegradsky, Kaori Suzuki, and Austin Larkin.
Program 754: Americans Abroad
This program features music by American composers who have relocated to foreign countries. The first hour is dedicated to the music of Gloria Coates, who passed away at the age of 89 last month on August 19, 2023 in Munich, Germany where she had lived for over 50 years. The program includes her Symphony No. 1 'Music On Open Strings,' String Quartet No. 7 'Angels,' and Symphony No. 15 'Homage to Mozart' (for Large Orchestra). The second hour of the program includes three selections from Shofar Rags by Alvin Curran (Italy), Peace Dances by Frederic Rzewski (Italy/Belgium), and Vim by Carl Stone (Japan).